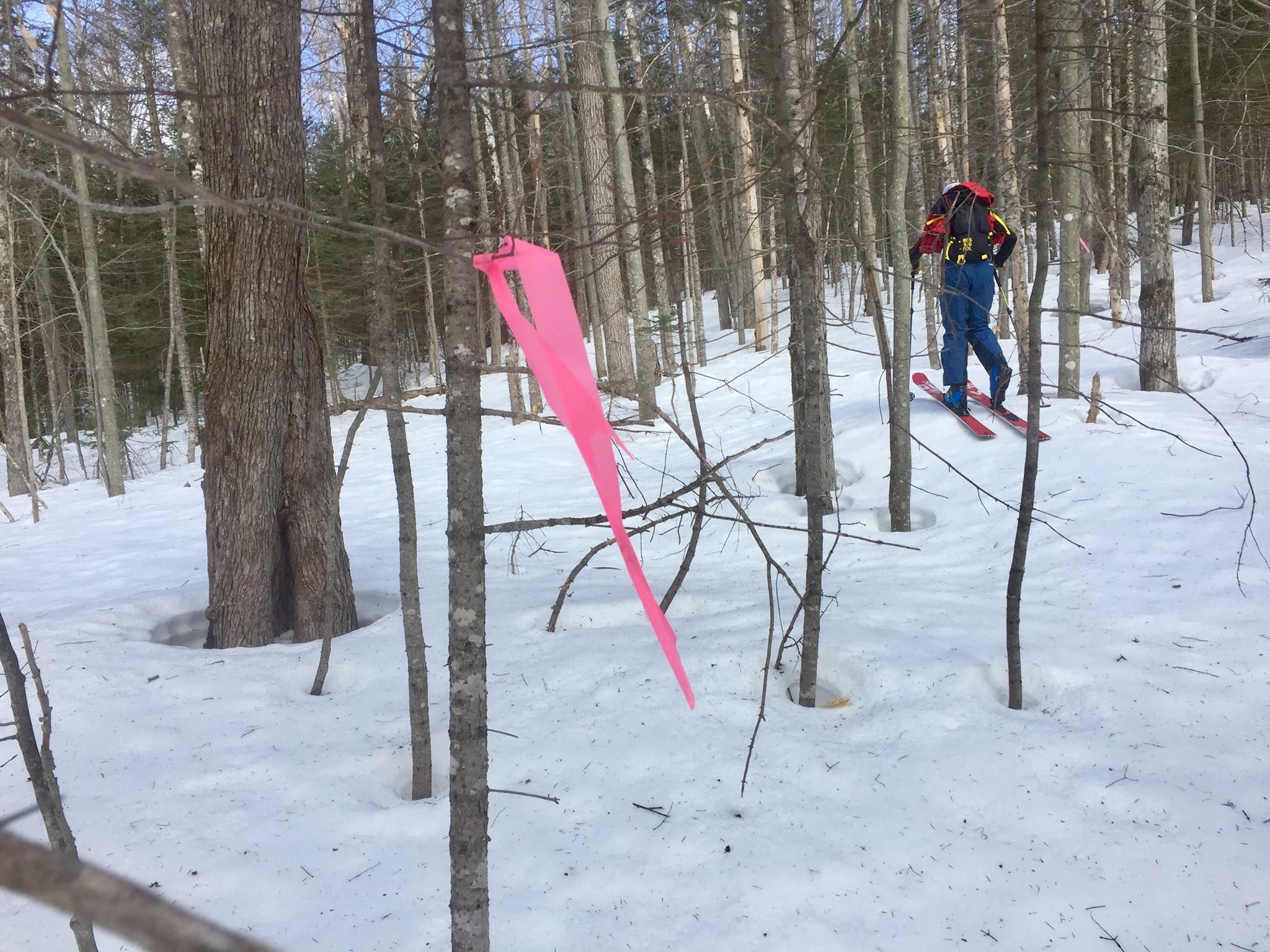 GBA's trail weekend summer work series goes to Doublehead Ski Trail in Jackson, NH on July 29 and 30th! This is an exciting project as we'll be starting from scratch by clearing new trail on the bottom .5 miles of the ski trail to a new parking lot that will be constructed by the WMNF before next ski season! The picture in the profile is how the bottom of the trail currently looks - some work to do!

Our goal is 50 people for each day!

As the new trail adopter GBA has our work cut out for us and we need your help! Not only will we be clearing the bottom half-mile (based upon ski trail standards that was approved prior to GBA's existence), but as anyone who has skied this trail knows, we have water erosion issues to contend with and overreaching sidelines that need to be cut back. We'll tackle those issues to make it more skiable and enjoyable!

What's Provided: We'll have some food and drink but still bring your own. We'll have tooling and other equipment to facilitate the process but bring your own if you have it.

After-Party. We are hoping to host another party at Black Mountain - this time with musical guest JUNCO!! As always, we'll keep it fresh with some raffles and prizes - be sure to reserve your weekend with GBA!

We'll also potentially have lodging/camping options - those details will come soon!

We'll have tooling, some hard hats and coffee! Come ready to have some fun!
Please RSVP on our facebook page (link above)!